Welcome to the ever-expanding database for some of the fundamentals of modding in SimCity 2013.

Happy modding!
Buildings & Vehicles Modding
Edit
For those of you interested in creating custom buildings, vehicles and other structures, you will find a wide range of information here. Modeling tutorials, texturing resources, and information on how to create your own game assets are available.
Buildings (IN PROGRESS)Edit
---
Buildings are an important element in SimCity 2013. They fill your city with visual interest and provide public services, shelter, jobs and entertainment for your residents.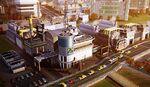 Building Sub-pages:
---
Vehicles are one of the most visually-interactive elements in SimCity 2013. They move around your city delivering goods, transporting residents, and keeping a watchful eye on crime and disasters.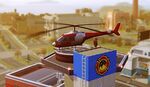 Vehicle Sub-pages:
---
Modeling is the process of developing a three-dimensional surface of an object using specialized software.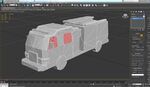 Modeling Sub-pages:
TexturingEdit
---
Texturing is the process of applying surface textures and detail to an object.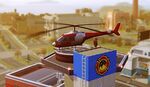 Texturing Sub-pages:
Advanced Modding (IN PROGRESS)
Edit
More info coming soon.
Modding Resources
Edit
Here you will find a wide variety of resources to aid you in modding for SimCity. File type breakdowns, software packages, tutorials, and information are available for use.
---
Tools are available to help make the modding process easier. Software packages, information and templates speed up the process and help you focus on creating great mods.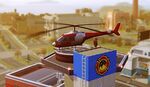 Tools Sub-pages:
File TypesEdit
---
File Types come in all shapes and sizes and carry all the data needed for your mod. 3D models, textures, scripts, file properties and other information is stored here.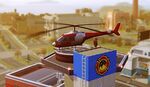 File Type Sub-pages:
TutorialsEdit
---
Tutorials are available to walk you through certain concepts and processes involved with modding.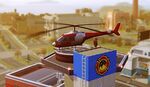 Tutorial Sub-pages:
Simtropolis Community
Edit

Simtropolis is home to the SimCity 2013 modding community, as well as previous SimCity games: Simtropolis.com
To download SimCity 2013 mods, visit the ST/Exchange on Simtropolis: Mods - Simtropolis Forums
Here, you can sort by mod type and filter results based on popularity, reviews, and ratings. Support modders with ratings and comments on their creations; this helps encourage future mods and gives valueable feedback to the creator.